Residential Fencing in El Paso | Fence Builders Does the Best Fence Installation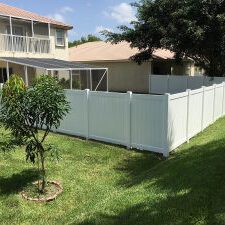 When considering a residential fence for a home, the buyer must keep more than just the material in mind.  A majority of buyers will prefer to buy wooden fences for their homes. The best fencing company in El Paso is an easy choice: Fence Builders El Paso is ready to give you 5 star customer services and do fence installation for your property today! We offer free fencing estimates and are happy to devise a plan to install a new PVC, Chain link, Aluminum, wood or any other style fencing you desire!
The next question to ask will likely be, "How much is it to install a wooden fence in El Paso, TX?" This kind of question is the most common, as it can vary from each fence company. Fence Builders is happy to say we offer the best pricing for fencing installation in El Paso Texas. Type in Fence Company Near me and we are sure you will find we come up with the best reputation of all fence companies in El Paso Texas!
Business reputation, size, availability, and industry trends will almost always impact the price of fencing, but since each residential installation is unique, the price will vary on a variety of other factors. El Paso is arid and mountainous – compared to other smaller, less mountainous regions of the United States, it is much more expensive to build residential fences. This is mainly because of the bumpier landscape and the greater overall size of front yards, back yards, and other areas around residential locations. When it comes to actual costs, fencing is normally expensed according to linear feet. Wooden fences in El Paso cost $12 per linear foot for fencing materials, and another $12 per linear foot for labor. This average price can increase or decrease based on the scope of the project. 
Call Us today for your residential fencing needs and we will happy to come out to your property and give you a free estimate!
Residential Fence Company in El Paso
Residential areas in El Paso, Texas typically utilize a wide array of fencing to suit homeowner and subdivision owner needs. This type of fencing is typically made to the order of a single consumer because of the smaller, more specific dimension requirements. In El Paso County, Fence Builders  provides the best fencing services for wood, aluminum, pvc, and vinyl fence installation. There are many things to consider when installing a residential fence or gate, including receiving a fencing permit through the fence contractor. The material of the fence is important because it determines the quality, longevity, price, and overall value of the fence. The best fence contractors in the southeast are trained and experienced in the selection of the perfect material for residential applications. Many fences in Texas are made of wood because of its aesthetic and ease of customizability. Aluminum is also used because it is a lightweight, soft metal that is very malleable. Fence companies in El Paso specialize in knowing which material to use based on how long the fence will be, if it will have any gates, if it will be automated, and where it will be installed. Since we are the top rated fence company in El Paso, you can feel safe your fence installation is in good hands. The variability of residential fence location is what makes these kinds of jobs special and unique.