Commercial Fence Installation El Paso Texas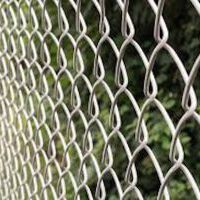 How much should a business in El Paso, Texas invest in a commercial fence? To answer that question it is advisable to first determine what kind of fence the company needs and why it needs that fence. Fence Builders is the best fencing contractor in El Paso and we specialize in all kinds of installation procedures, fence permit requests, terrains, materials, and other fence related attributes. As a strategic investment for firms and other commercial entities, building a good fence is a matter of research and precision. Trust in Fence Builders El Paso for your commercial fencing installation needs. Call today for a free estimate: 915-777-3483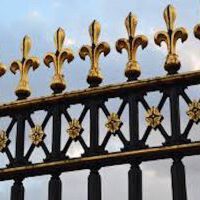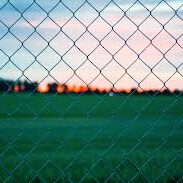 Commercial Fence Company El Paso Texas
There are many available contractors in the southeast, specifically in El Paso, but there is only 1 Fence Builders El Paso. El Paso is very large with wide-open spaces that are often exploited by agricultural businesses. These types of businesses need commercial fencing companies, like Fence Builders, to help them install their aluminum and chain link fences. These types of fences are normally utilized because they are easy to install, cheap to maintain, and provide a high benefit to their initial investment. Chain link fencing can also be enhanced with barbed wire or electric links in order to maintain larger farm animals. Protecting capital is vital in El Paso, Texas because of the frequent natural disasters, the arid climate, and the mountainous terrain.
Some fence installations may require different kinds of permits. A big business may require a different permit than a smaller business. Although this can cause complications for a company, Fence Builders being the best fencing company in El Paso, TX knows how to get the job done for you!. Companies that do require large fences longer than a few hundred feet may sometimes get discounts per linear foot. This is because the typical commercial fencing contractor likes to maintain a healthy customer relationship after the sale, especially if the customer in El Paso needs regular repairs or maintenance. Providing great customer service and overall satisfaction is also a priority because it expands the fencing business' potential network of clientele. We offer only the best customer services of all the Fence Companies in El Paso.
Many commercial businesses and locations often consider buying an automated gate system for their fences in order to maintain higher levels of security. Fence builders in El Paso install electronic gates frequently because of a growing trend in efficient business automation. Only certified employees with a valid company I.D can enter through these automated gates. It adds security without any added cost that would be lost to hiring an actual gate guard. Installing an electronic gate is easier than ever with Fence Builders El Paso. Call Us today for a free commercial fence installation estimate.
We utilize great pricing strategies to help businesses and firms finance their installation. Payment plans based on work done over time are very popular, especially in government contracts. The accounting is slightly more complicated, but the business ends up saving more money overall while adding debt to their balance sheet that can be leveraged effectively. Because of the large concentration of business in downtown El Paso due to hotels, apartments, stores, bars, and restaurants, West Texas is a great place for a contracting professional to look for commercial opportunities. Companies are always in need of fencing installation services, whether they are related to repair or maintenance. Call today for a commercial fence estimate in El Paso!